THE AUBREY WHYMARK COLLECTION #3
Written By Aubrey Whymark 2007-2017
Billitonites / Satam Stone
At the start of November 2008 I visited Belitung Island (formerly called Billiton Island). Below you can find a picture gallery of the material I bought. None for sale I'm afraid. In total I acquired 2,371.8 g.
I have had a few enquiries as to whether I am selling Billitonites. I am not. I am just a collector and don't have the time to sell, even if I wanted to! Ultimately I want to give my collection to a museum. If you want Billitonites I would recommend asking on one of the Facebook groups, contacting or going directly to any jewellery store on Belitung Island.
Toko Mas Malia in Manggar. The store is run by Mr Tjeuw Budianto

​​
I bought 497.3g. NOT FOR SALE 
Billitonites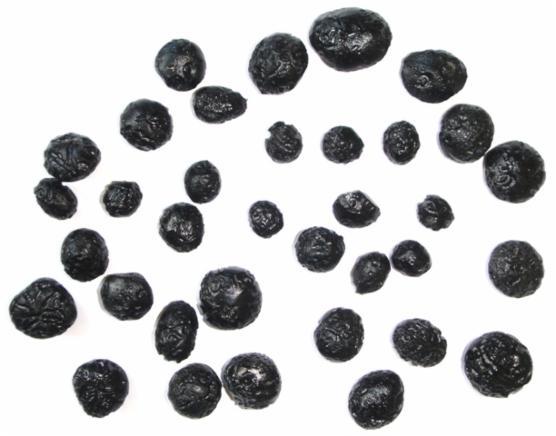 Billitonites are locally known as Batu Satam or Satam Stone. They are found during tin mining operations. They are relatively rare and therefore valued. They make their way to jewellers. When buying Satam Stone from elsewhere in Indonesia beware of cheap Indochinese tektites offered for sale.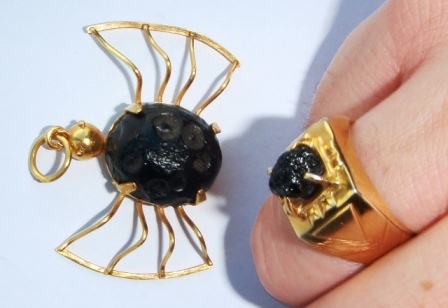 I bought 363.7 g. The price was higher as I bought more minute 0.5-2 g specimens. NOT FOR SALE 


ABOVE: The 50.7g dumbbell. NOT FOR SALE.
First Described 1879
ABOVE: A nicely etched specimen. NOT FOR SALE.
Billitonites were found by P. van Dijk in 1878 and formally described as obsidian rocks in 1879. The paper is in Dutch. Belitung Island was known as Billiton in English (an English colony from 1812-1824, then Dutch colony until independence after WWII).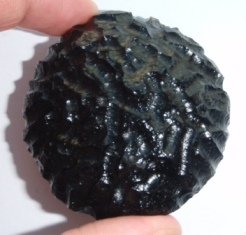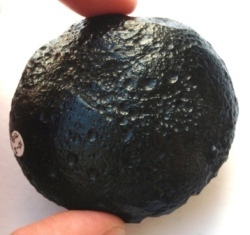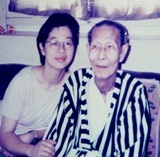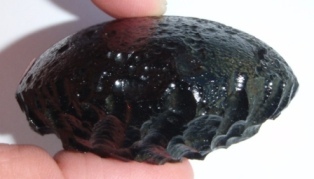 ABOVE: The 96.2g Billitonite. This is an exceptional specimen. It had a nice story attached too. It was given to the store owner by his father-in-law, pictured on the right, 20 years ago! I will treasure this specimen. NOT FOR SALE.
Toko Mas Lie Kim (Jl. Sudirman No. 53)​​

​​
At this store I selected 376.1 g. NOT FOR SALE.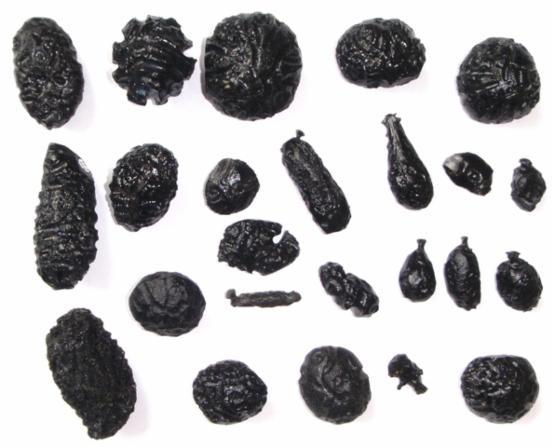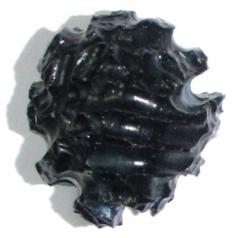 ABOVE: A well etched 31.2g specimen.
Medial Tektites
I selected 189.6 g. NOT FOR SALE.
Billitonites closely resemble Philippinites. This is because they are both medial tektites and fell at similar distances from the source crater. An individual may be difficult to differentiate due to sculptural overlap, but in a grouping the sculpture of Billitonites is distinct.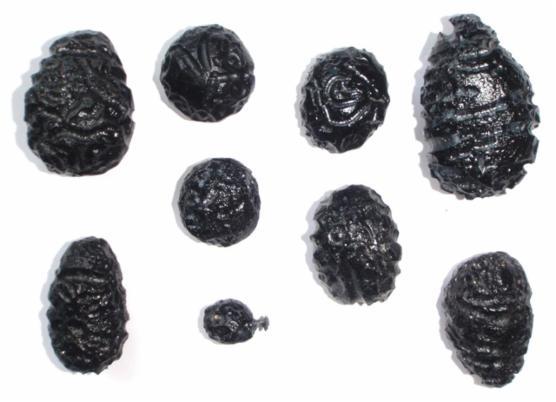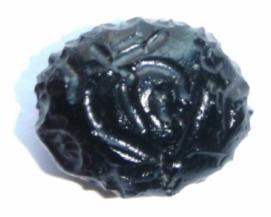 ABOVE: An interesting 14.7g core/biscuit-form with equatorial navels - similar to the way they develop in some Australites. NOT FOR SALE.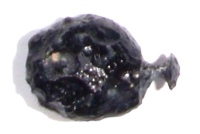 ABOVE: A nice projection on this 3g specimen.
Gajah Mada Jewellery - William Budianto and Virdy Feryano​​

​​
I purchased a total of 711.8 g. NOT FOR SALE.