THE AUBREY WHYMARK COLLECTION #2
Written By Aubrey Whymark 2007-2017
I was recently lucky enough to acquire a well documented collection of tektites from Matt Kuchel in Australia. These tektites come from the dry salt lakes of Western Australia. I won't be disclosing the localities, but these will stay with the tektites. I am very impressed with the collection as it provides an excellent study set. Included are some minute specimens - only just bigger than microtektites. Clearly the salt lakes, like the sea, favour preservation of tektites.
I've rather thrown this page together due to very limited time, but in future I hope to bring you some more detailed images of selected tektites from this fantastic collection.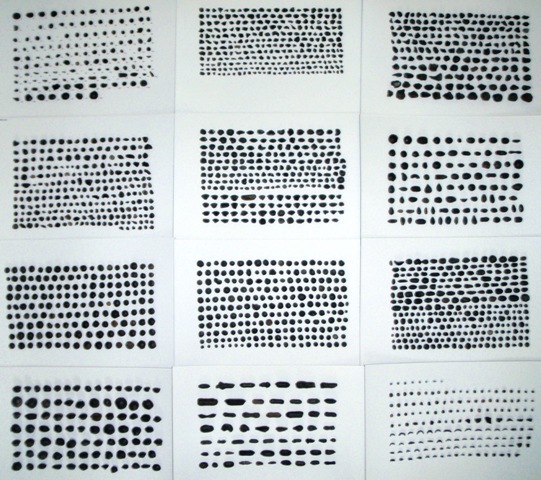 Salt lakes
Tektites found in the vicinity of salt lakes are often exceptionally well preserved due to the alkalinity, with even microtektites being found in some places. The only other place we see preservation like this is in the seas.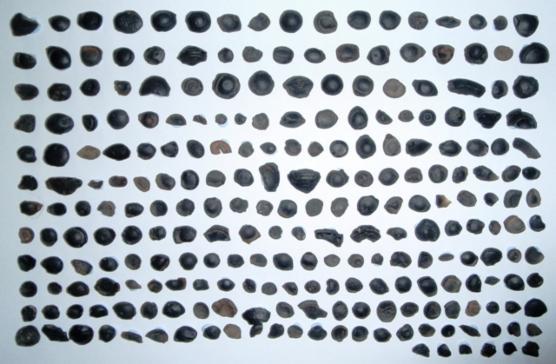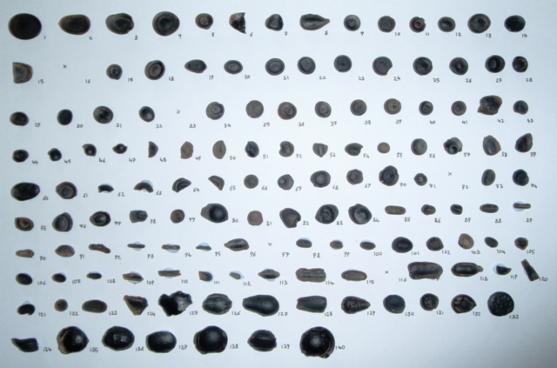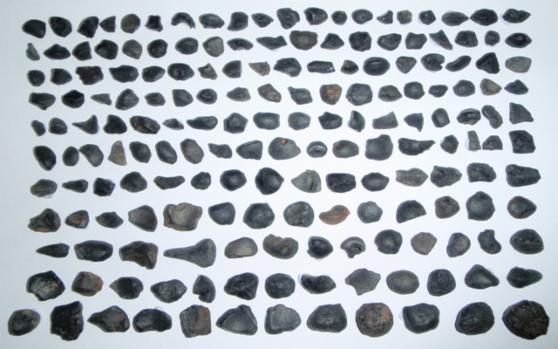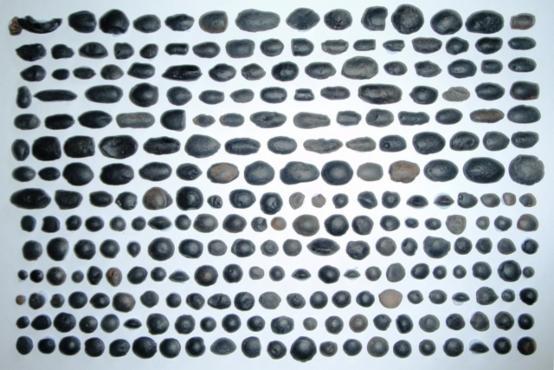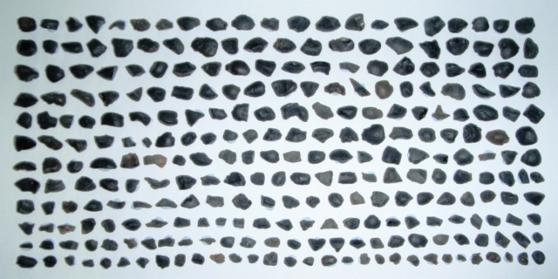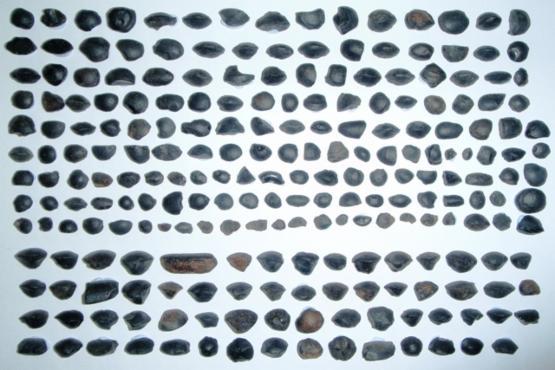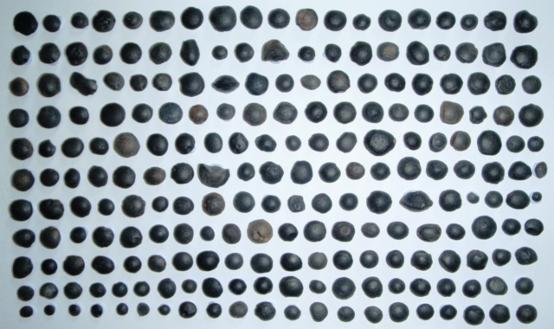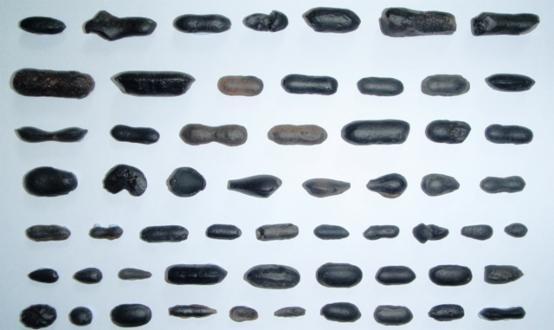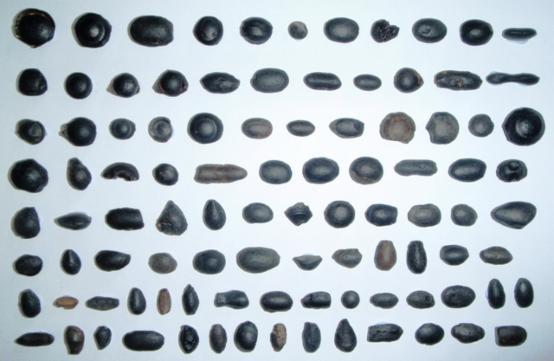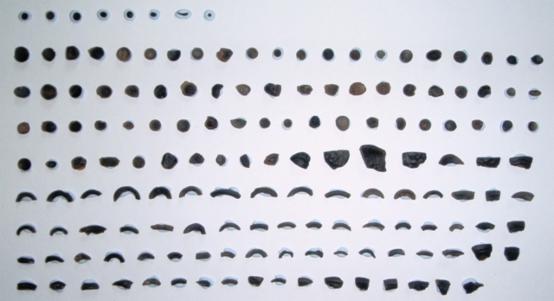 In this final plate Matt was kind enough to throw in the row at the top - the smallest of these, a tiny sphere, is just bigger than a microtektite.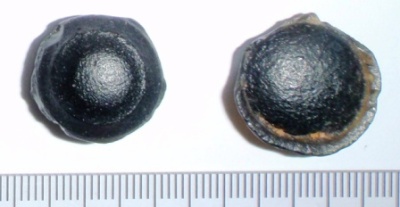 Bowls and Plates

Plates are flat whereas bowls have a flange that extends up in a bowl-like fashion. Both plates and bowls can be cored, where the primary tektite is still present, or have no core, where effectively the whole of the tektite is a secondary flange.
 
Many of these australites, particularly the smaller sized specimens, are remarkably well preserved. For some years I used to be a micropalaeontologist - it is remarkable how fragile-looking small objects can actually be incredibly resistant to erosion and breakage. It is my guess that the alkaline salt helped to preserve these tektites. Tektites found in areas where slightly acidic water gathers likely accounts for etched specimens found in some localised areas.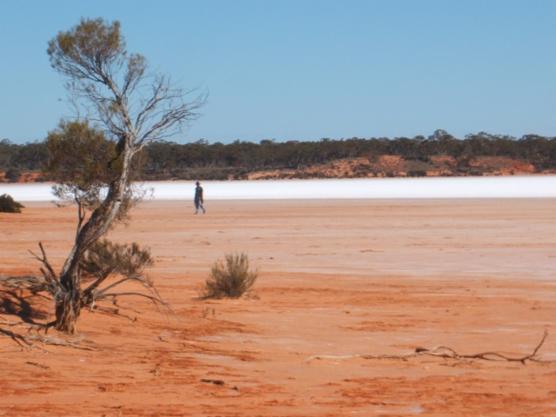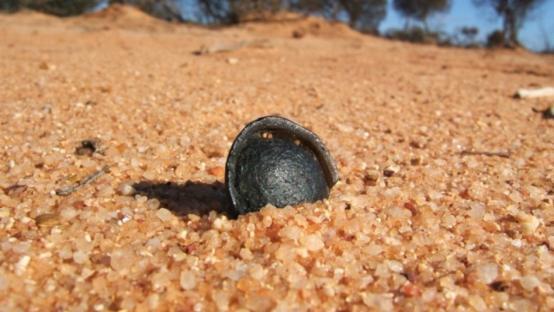 The photos above show the find locality of the tektites. You can see the complete set of photos in the gallery below.
Gallery of collection locality:


Gallery of individuals (download the PDF below for the full set):


Full set Powerpoint:

Download the complete set of images here (PDF):

Download
I hope you enjoyed seeing this collection - none of these are for sale unfortunately. I want to keep them as a complete set and maybe one day they will end up in a museum collection. It is interesting to note that despite the number of tektites, here there are no complete buttons (unless you count the borderline small specimens, but these are generally more bowl-like).